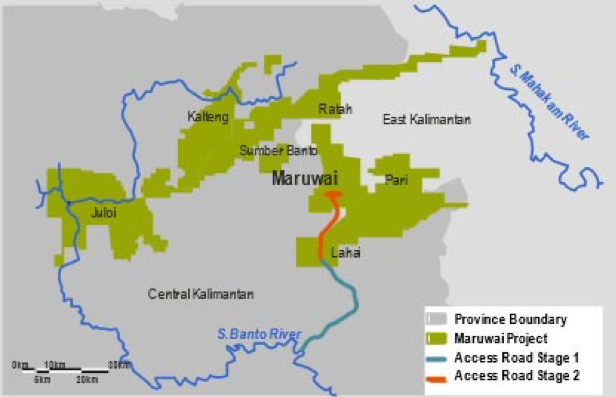 PT Maruwai Coal (a subsidiary of Adaro Energy Tbk) has engaged PT. Asia Civil Indonesia to provide consultancy services for a variety of roles and tasks in support of their Lampunut Development Project in a remote region of Central Kalimantan, Indonesia.
PT Maruwai Coal is set to become a leading Indonesian metallurgical coal mining company through the completion of the Lampunut project. Adaro Energy Tbk has developed into a vertically integrated organization, with pit-to-power subsidiaries including mining, barging, ship-loading, dredging, port services, marketing and power generation. The company aims to be a leading integrated coal mining and energy group in Southeast Asia.
The Maruwai basin is the generic name for a large, high quality metallurgical coal deposit in Central and East Kalimantan that was discovered in the late 1990s. The Lampunut coal deposit is one of seven coal concession contracts of work in Central and East Kalimantan controlled by Adaro Energy Tbk within the Maruwai basin.
The scope of works associated with the development of the Lampunut deposit includes:
• Earthworks, Roads Bridges
• Logistics Services
• Coal Wash Plant
• Permanent Village
• Port Upgrade
• New Barge Transfer Terminal
The project is well underway with first coal expected in 2019.
The engagement is strategically important for PT Asia Civil Indonesia, adding a blue chip Indonesian Client to our portfolio, expanding our business into Kalimantan and the mining sector and enabling us to continue to build-up our greatest asset – our people.