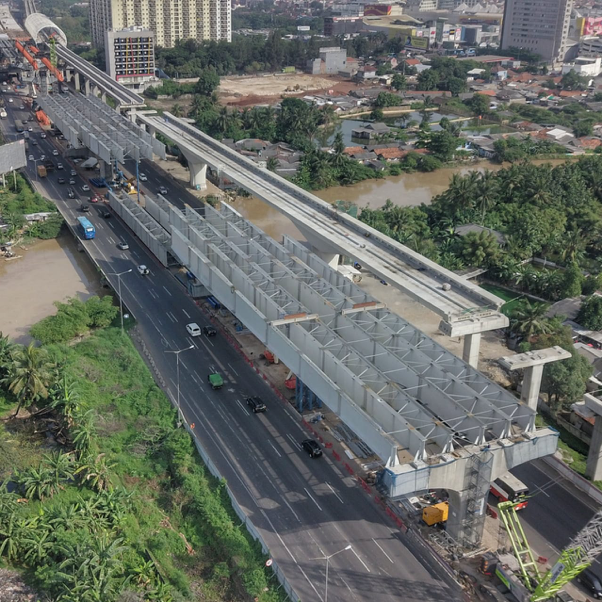 PT. Asia Civil Indonesia has been awarded a contract to provide Project Management services for the design, fabrication, transport and erection of steel girder beams for the Jakarta-Cikampek II Elevated Toll Road (JAPEK II) Project.
The USD 1.2 billion JAPEK II Project is one of Indonesia's largest infrastructure initiatives. It is particularly complex given that the new 38-kilometre highway is being constructed above an existing highly congested eight-lane toll road, with high speed rail and light rail projects being constructed concurrently either side of the new elevated highway.
The Project Management services is being provided to one of Indonesia's premier contracting and fabrication companies, PT. Bukaka Teknik Utama.
The Project Management services scope covers the following:
· supply of steel plate;
· the design, fabrication and erection of 215,000-tonne of 45m to 75m long steel girder beams;
· erection of multiple long span sections ranging in lengths from 100m to 120m;
· design, fabrication and installation of lead rubber bearings and expansion Joints;
Construction Engineering services are being provided in association with specialist consultant, YWL Engineering Pte Ltd.
The Construction Engineering services scope includes:
· developing concept designs and methodology for erection;
· developing solutions and design for major temporary works;
· providing specialist advice on major plant and equipment;
The services are being provided by a mix of local and foreign resources